Glass Products
DOUBLE GLAZING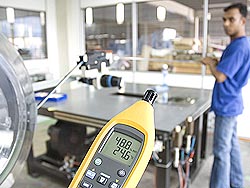 Installing double glazing glass can cut heat loss through windows by almost half. Double glazing works by trapping air between two panes of glass creating an insulating barrier that reduces heat loss, noise and condensation. We employ the latest technology and stringent control to produce quality double glazed glass. Even humidity and moisture levels are controlled at all times for maximum result.
FLAT GLASS FOR DOOR, FURNITURE AND APPLIANCES
We manufacture flat glass for door, furniture and appliances including:
• Tempered Bevelled Glass
• Ceramic Printed Glass
• Double Glaze Units for Display Freezer
GLASS TROPHIES, AWARDS AND SOUVENIRS
We supply a wide selection of glass blanks and glass base for modern and creative glass trophies, awards and souvenirs. Our glass awards represent the ultimate expression of excellence. With only the finest glass trophies and awards, Kong Weng Glass creates unsurpassed designs to represent your every need. Click here to view gallery.
We also produce beautiful corporate glass gifts. We have an extremely vast selection of Optic Crystal, Flat Glass, Cut Crystal and Art Glass awards.
GLASS SHELVES AND MIRROR
We produce various contemporary designs with bevelled edges and decorative features transforming an ordinary mirror into a stylish identity. Click here to view gallery.
PAPER WEIGHT
Triangle, hexagon, octagon, or whatever shape you can fantom, we will try to materialise your vision and polished it to perfection. Nothing is impossible to us as we aim to delight our customers.
SIGHT GLASS FOR PRESSURE CHAMBER
Sight glasses are used to view activity within a sealed vessel or hazardous area. The glass itself can be manufactured from Borosilicate or Soda Lime in both toughened and annealed forms. If you are unsure of the material required please quote us the maximum usage temperature and pressure and we will advise.
GLASS & MIRRORS FOR INTERIOR DECOR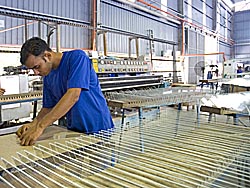 We supply glass and mirrors to selected contractors for on-site work.
.